Step into a world of elegance and sophistication with our exquisite Stratus Series Ceramic Wall Tiles. Designed to inspire and transform, these tiles are the perfect choice for homeowners looking to renovate or remodel any space in their home.
Experience the allure of the Stratus Series as it elevates your living areas to new heights of beauty. With three stunning colors to choose from – Stratus Charcoal Matte, Stratus Grey Matte, and Stratus Original Matte – you have the freedom to create a space that reflects your unique style and personality.
Indulge in the timeless appeal of these 300x600mm (12″x24″) tiles. The perfect size to make a bold statement, they effortlessly enhance the visual impact of any room. Whether you're revamping your kitchen, bathroom, or any other space, the Stratus Series Ceramic Wall Tiles will leave a lasting impression.
Embrace the captivating matte finish that adds a touch of sophistication to your interiors. The Stratus Charcoal Matte exudes a sleek and modern vibe, while the Stratus Grey Matte adds a sense of timeless elegance. The Stratus Original Matte offers a versatile option that complements any design scheme or decor style.
Crafted with high-quality ceramic, these tiles combine durability with easy maintenance. Their smooth and non-porous surface makes cleaning a breeze, allowing you to spend more time enjoying your newly transformed space.
Unleash your creativity and let your imagination run wild with the Stratus Series Ceramic Wall Tiles. Create striking accent walls, stylish backsplashes, or breathtaking feature pieces that leave a lasting impression on anyone who enters your home.
Elevate your home's style with the sophisticated charm of the Stratus Series. Choose the perfect color, embrace the versatility of the matte finish, and transform your space into a haven of beauty and elegance. Experience the Stratus Series and turn your renovation dreams into a breathtaking reality.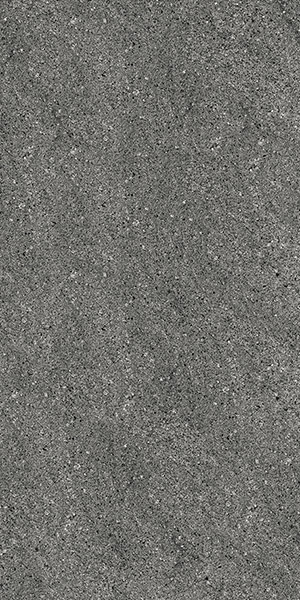 Stratus Charcoal Matte
300x600mm(12″x24″)
Stratus Grey Matte
300x600mm(12″x24″)